Chocolate is not just chocolate, especially around the chocolate holidays also known as Easter. Confectionary makers Lindt and Hauswirth has been fighting over chocolate bunnies the last 8 years.

The parties disagree about whether Hauswirth is allowed to market a chocolate bunny that is very similar to one marketed and trademarked by Lindt. (See picture below)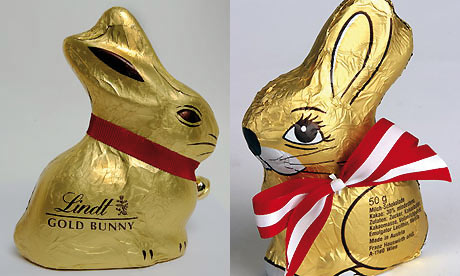 A few days ago an Austrian Court decided that Huswirth is indeed infringing on the Lindt bunny and thereby risk confusing the consumers. The two bunnies are very much alike. At first I thought " a bunny is a bunny…nobody can monopolize the bunny image." Then I researched the Lindt history a bit. The golden bunny has a 60 year anniversary this year – which gives it an iconic status and makes you ask why Hauswirth wants to market a product that looks almost identical to Lindts? The answer is of course: to leech on the icon status of the original.

Posted by: Beyer
Categories: